News Archives Sacred Heart Parish - Justice, Peace, and Integrity of Creation
Sacred Heart Parish Joined the local Pax Christi & neighboring parishes for an Earth Day clean up
By Fr. Jack Lau, OMI
Earth Day weekend the GreenTeam at SacredHeart had a full day. About 18 people from the parish, Pax Christi and neighboring parishes joined together and picked up over 600 gallons of trash and 150 gallons of compostables.
We afterwards celebrated an Earth Day mass with the parish and visitors. At 6pm we went to the hall for a sustainable vegetarian meal. Seconds and thirds were had. And to complete the day we saw the Papal movie "The Letter".
A full day for sure and we left full, tired and with deep questions to ponder.
We gather in the mystery and depth of the cross, the intersection of life and love, of pain and perseverance, of injustice and determination, of tenderness and solidarity, of Ongoing Care and Co-Creation. (+).
We invite you to join us for the Stations of the Cross under the Care of Creation theme. This resource was created by Fr. Jack Lau, OMI, Sacred Heart Catholic Church, Oakland CA
Download Stations of the Cross/Care of Creation. (Some text adapted for parish use)
Join Sacred Heart parish every Friday during the season of Lent for Stations of the Cross livestreamed through Zoom. Visit the Parish's website for more information.
We join the global ecumenical family in prayer and action for the Season of Creation which begins on September 1. We are also inspired by Fr. Jack Lau, OMI's efforts to turn Pope Francis' Laudato Si message into concrete action at Sacred Heart Parish, Oakland, CA.
Years ago gardens were built for St. Martin's de Porres School (now a Mandarin immersion charter school). But the gardens were recently abandoned and when the school switched to virtual learning earlier this year, Fr. Jack, with help from a parishioner,  got to work reviving the gardens.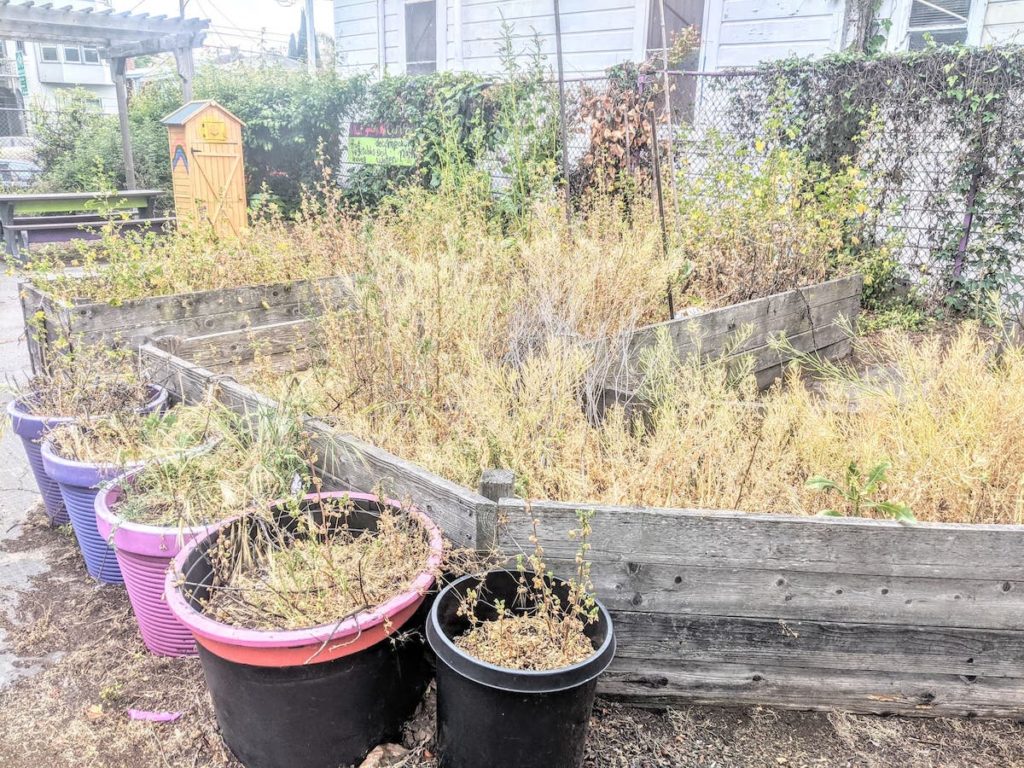 Fr. Jack recently completed training to become a Laudato Si Animator and with proper care and attention, the garden is already producing a bounty of vegetables.
Although churches remain closed in the California Bay area, Sacred Heart Parish hosts Sunday zoom Masses and drive-thru communion.
Immediately after Mass and drive-thru communion, fresh vegetables from the now flourishing gardens are available for parishioners who may have been laid off or otherwise in need. As a multicultural parish, some parishioners have enjoyed touring the gardens just to remind themselves of gardening back in the Philippines, Vietnam or Nigeria.
This past Sunday, Fr. Jack as usual picked what vegetables were ready to share with the parish after Mass and before drive through communion. Parishioners then brought in vegetables from their own gardens, day old bread and fruit for sharing as well.  A beautiful synergy is taking place!
Like many of us, throughout the month of September Sacred Heart Parish joins in acknowledging and celebrating "the Season of Creation."
WANT TO BECOME INVOLVED?

From September 1 to October 4, participate with Christians around the world in a celebration of restoration and hope to heal our relationships with creation and with each other. Learn about and participate in events by visiting this link: http://bit.ly/JoinSOC2020