News Archives non-violence - Justice, Peace, and Integrity of Creation
Pax Christi USA, the national Catholic peace and nonviolence movement, joins with the thousands of individuals and groups who have raised their voice over the mass shooting events of the past ten days.
These mass shooting tragedies are not the new normal, but they are the expected consequences of the continued and growing rhetoric of hatred, fear, bigotry, racism, and intolerance voiced consistently from the White House.
Read the full statement at: www.paxchristiusa.org
Pax Christi USA, of which OMI JPIC is a member, has endorsed Campaign Nonviolence, a movement to promote non-violence that is being circulated through Pace e Bene.
This campaign works to connect the dots between poverty, militarism, racism and the environment, and is promoting study groups around the country as well as direct action to serve as a public witness. Campaign Nonviolence will take action September 21-27 in cities across the United States as part of the long-term struggle to abolish war, end poverty, reverse climate change, and to build a culture of peace.
Please visit the Pace e Bene website where you will find a wealth of information and suggestions for concrete actions to support the Campaign.
Trainings in non-violence are being held around the country, with one scheduled for Los Angeles on June 7-8, 2014.
Learn about the U.N. Observance Days in October, here. Watch U.N. Web-TV, here.
October 2, 2013: International Day of Non-Violence is held on Mahatma Gandhi's birthday and is an occasion to "disseminate the message of non-violence, including through education and public awareness." Available: 

In English

; in Spanish; In French.
October 11, 2013: Day of the Girl Child: Innovating for Girls' Education: The fulfillment of girls' "right to education" is first and foremost an obligation and moral imperative. Girls' education, especially at the secondary level, has been proven to be a powerful transformative force for societies and girls themselves. Click here; in Spanish; in French. Read about the Techno Girl program in South Africa, here. Join in the Day of the Girl Summit here.
October 16, 2013: World Food Day: Sustainable Food Systems for Food Security and Nutrition: Healthy People Depend on Healthy Food Systems helps increase understanding of problems and solutions in the drive to end hunger. Available: In English; In Spanish; In French; In Italian.
October 17, 2013: International Day for the Eradication of Poverty is intended to promote awareness of the need to eradicate poverty and destitution in all countries. Fighting poverty remains at the core of the U.N. development agenda. Available: In English; In Spanish; In French.
October 20, 2013: World Mission Sunday.
October 20-24, 2013: CONGO Week will be celebrated all around the world in an effort to bring attention to the ongoing violence in DR-Congo. Visit here.
We reproduce the Consistent Life "Peace & Life Connections" weekly newsletter on this website. If you are interested in more information, or in subscribing to the e-newsletter directly, please visit www.consistent-life.org/ Please note that we do not edit the content of this publication.
Sandy Hook
CL President Bill Samuel shares this message he sent to President Obama: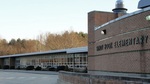 "Mr. President, when you spoke about the tragedy at the school in Connecticut today, you captured the feelings of millions. . . . What puzzles me is why you can't understand that parents in Afghanistan, Pakistan and everywhere around the world feel for their children like you do for yours.
Yet you continue to order actions which kill many times the number of children that deranged man did today. Why are you so wedded to violence? Can't you see that we must turn from the way of violence in all areas – foreign policy, treatment of the unborn, treatment of offenders, etc. – if we are to have a better world?"
Click here to read more »