News Archives » webinar
Join Missionary Oblates of Mary Immaculate for a Zoom webinar on Saturday, March 27th at 17:00 pm Rome / CET time. (12:00 PM ET; 11:00 AM CT)    
Topic – ′′ There is no ecology without proper anthropology ": A reflection on chapter III of ′′ Laudato Si. " (with simultaneous translations in French and Spanish)
Resource Person – Daquin Iyan Iyo, IMO (from Kenyan Mission and member of JPIC General Service, representing the Africa-Madagascar Region)
Everyone is welcome to participate!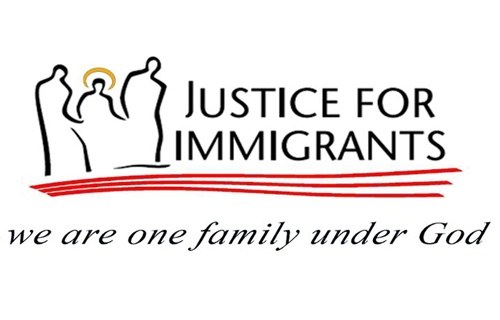 Family detentions are increasing in number across the United State. Sign up for a webinar offered by USCCB's Justice for Immigrants campaign: Learn more about these detentions, get talking points and listen to a clear analysis of the current situation and the human rights issues for immigrant families being detained in immigrant detention facilities. Find out how you can advocate with your local law makers as well as assist immigrant families currently facing detention within your community.
Webinar details:
Friday October 10th at 2pm EST
1-800-393-0640
Passcode 996514#
http://usccb.adobeconnect.com/jfiwebinar/ 
Is poverty on the rise in our country? How are children, the elderly, and other vulnerable groups faring? Policy experts with the Domestic Social Development office of the U.S. Catholic Bishops are broadcasting a webinar to explore recent poverty data and what it means for national and local advocacy efforts.
This free webinar is set for Thursday, Sept. 19, from 2-3 pm (Eastern). Register for the webinar here.